Marilupe Campero, Feldenkrais Trainerin, Colima, Mexico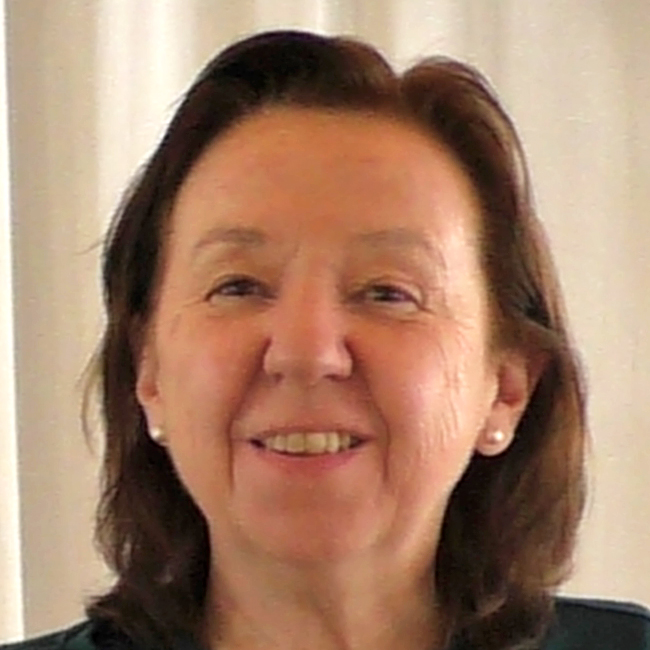 Marilupe Campero ist die Organisatorin und Pädagogische Leitung des Feldenkrais® Ausbildungsprogramms der Medizinischen Fakultät der Universität Colima, Mexico.
Als Pysoiotherapeutin mit Ergotherapie-Diplom arbeitet Marilupe seit 1985 am "Centro de Atención Múltiple", einer Schule für Kinder mit Einschränkungen und Behinderungen.
Marilupe praktiziert die Feldenkrais® Methode seit mehr als 25 Jahren und ist Co-Direktorin des CEAM, dem Zentrum für Lernen und Bewegung in Colima. Sie hat öffentliche und professionelle Feldenkrais Kurse in Mexico, Chile, Kolumbien, Argentinien, Spanien, Deutschland, Italien und Frankreich geleitet und ist Mitbegründerin des Mexicanischen Feldenkrais Verbands AMMEF.
********************************************
Marilupe Campero is the general coordinator of the Professional Feldenkrais Training Program at the Faculty of Medicine at the Universidad de Colima, in Mexico.
A physiotherapist with a degree in occupational therapy, Marilupe has been working at the Centro de Atención Múltiple (School for Students with Disabilities) since 1985.
She has been practicing the Feldenkrais Method for more than 25 years and is the co-director of CEAM, Centre for Learning and Movement in Colima. She has taught both public as well as professional Feldenkrais courses in Mexico, Chile, Colombia, Argentina, Spain, Germany, Italy and France.
She is a cofounder of the Mexican Feldenkrais Method Association AMMEF.